Public Engagement

Public Engagement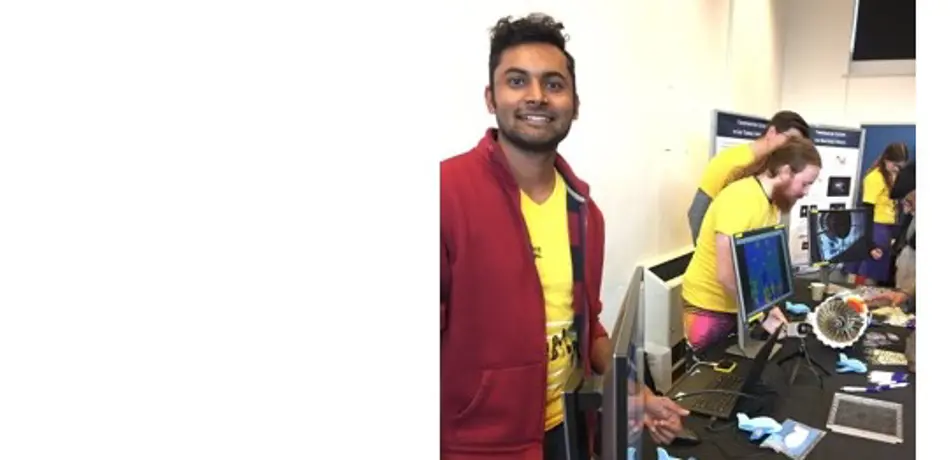 The Transpiration Cooling Team are very excited to have the opportunity to share some of our research and the engineering challenges we're trying to address with everyone!
The Team have been working away to develop exciting and engaging portable outreach kit that demonstrates some of the exciting research challenges in an interactive way. This includes portable, but fully function wind tunnels, VR headsets, temperature changing painted model space vehicles, infrared cameras and much more! The gallery below shows a some of the kit.
So far, we have presented at city-wide science festivals, presented at schools, held an artisitic-tranpsiration event and had may talks.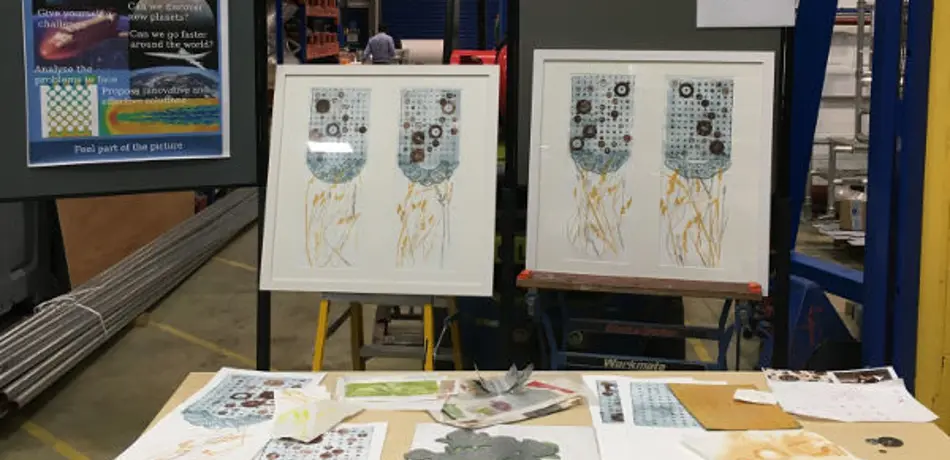 One of the standout activities was an exciting event held by the Transpiration Cooling Team at the OTI, that bridged Hypersonics and Creative Design. A key objective of this event was to engage students who had little primary interest in science through the medium of art. Thirty-eight students from four different schools in year 10/11 attended the event.
To develop artworks inspired by engineering, five artists from Ruskin School of Art were paired with five engineers from the EPSRC and Rolls-Royce funded Transpiration Cooling project. The event featured several stations showcasing the art, engineering talks, and hands-on activities. It was a thoroughly enjoyable day!